Reading...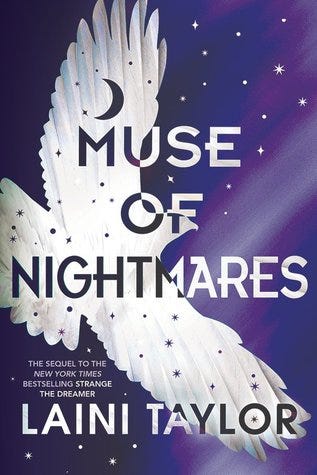 Muse of Nightmares is the fantastic sequel to Laini Taylor's fantasy novel Strange the Dreamer. Muse has everything I'd expect from a novel by Laini Taylor - creative world building; lush, lyrical prose; compelling characters; and spot-on pacing. There's redemption, revenge, and a LOT of emotions (sometimes too many emotions for my taste, but if angsty romance is your jam, that shouldn't bother you!). One of my favorite things that Taylor does in her books -- and in this duology particularly -- is explore the idea that things aren't always what they seem on the surface, and are probably a lot more complicated than what they first appear. Taylor deftly asks the question: can hope grow out of tremendous heartache and loss?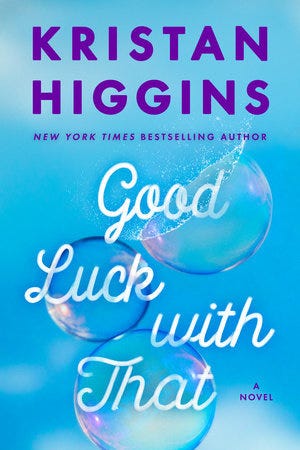 I've mentioned before that when I'm in the mood for a feel-good straight-up It romance, Kristan Higgins is one of my go-to authors, and her newest book Good Luck With That is no exception. It has a charming setting, witty dialogue, messy families, loving families, close friendships, and of course swoony romance. Good Luck With That also explores a somewhat complicated theme -- that of body image, eating disorders, weight, and obesity. For this reason, I expect there will be some readers that are more critical of this novel than others, because people tend to have a lot of deep feelings and varied experiences surrounding those themes. That said, I thought Higgins did a great job of treating this controversial topic with sensitivity.
That's what I've been reading lately! What about you?