Reading bits and bobs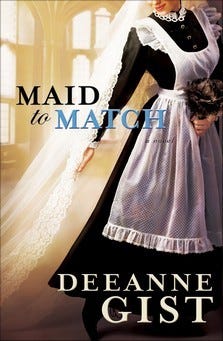 In my last post, I talked about a book I'd read that I wanted to like more than I did -- a book that felt more like a message with a story rather than a story with a message. Maid to Match, by Deanne Gist felt like the antidote to that book. I was in the mood for something light and sweet, but with characters and plot and action that felt real and grounded and interesting. Maid to Match fit the bill exactly. Set in Asheville, N.C. during the era of the Vanderbilts (think Downton Abbey, but in the Appalacians), this book tells the story of a sweet, compassionate parlor maid with her sights on being lady's maid. She's prepared for this her whole life, and doesn't have place in her plans for romance. Enter Mack Danvers (who, based on Gist's description looked an awful lot like Chris Hemsworth in my head. Just sayin'), a mountain highlander whose sole purpose in coming off his mountain is to make enough money to reunite his family and pull his sister out of an orphanage. The villianous orphanage-master walked just on this side of the line of campy villian, but the rest of Mack and Tillie's story had a ring of truth and genuineness. Tillie's concerns were real -- she wanted to please her family and take care of others, and could only see one way of doing that. Later in the story, she may have been naive, but she wasn't stupid. Mack was an enigma -- an educated, well-mannered mountain man. The son of a teacher and a local highland girl. His pursued Tillie respectfully, but with passion and confidence. Swoon! Deanne Gist is one of those writers who can create some truly great romantic tension, while still keeping things rated PG.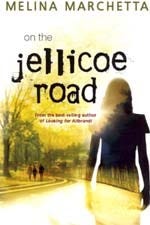 Oh, Melina Marchetta. When I try to describe why I love Melina Marchetta's books so much, I always say "they punch me right in the gut...but in a good way." Although for some reason I had a bit of a harder time getting into Jellicoe Road, I eventually settled into this story of friendship, love and family. I think that's what really sets Marchetta apart for me: her books are about relationships of all kinds. Her books take a look at the whole of a person's life, even if we're just getting a glimpse at a small piece of that whole.