Reading On the Island and Arranged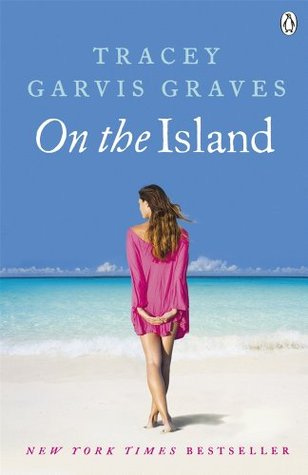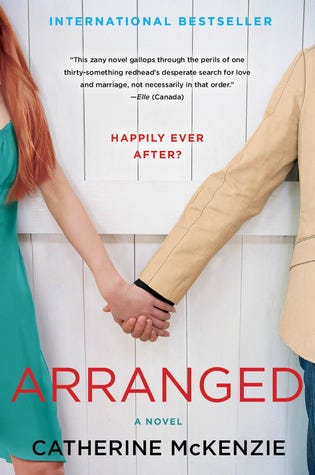 Both of these books were light, quick, enjoyable romances. On the Island came across my desk at work and had an interesting premise, so I decided to investigate it (after all, I need to know which of my patrons to recommend it to!) so I took it home and flew through it in a weekend. Arranged caught my eye on a list of new women's fiction, it had a very intriguing premise, and it was available to check out as an ebook from my library. Since it was the premise of each book that caught my eye, here's a couple of very, very brief summaries: On the Island: a high school boy and his tutor are stranded on an uninhabited South Pacific island when their plane crashes on the way to meet the boy's family for the summer. Arranged: fresh off heartbreak, Anne Blythe (yes, named after my favorite heroine) calls what she thinks is a dating service but is actually an arranged marriage service. She's ready for marriage and burnt out on falling in love...is it worth a shot?

On the Island: I was curious if this book was going to end up being....weird and/or gross. I mean, we can see where it's going right? But kudos to Tracy Garvis Graves for taking what could have been weird and making it into a survival story with a sweet, gradual, organic-feeling romance. First off, there's never any kind of tutor/student relationship that devleops. That's the set-up, but because the plane crashes the reality is during good chunk of the book the characters are just trying to survive and holding out hope that rescue will come. They're allies and friends, and come to depend on each other in a very basic, human way. In a you're-the-only-thing-keeping-me-from-going-crazy-we're-in-this-together kind of way. Slight spoiler: and you know, after two and a half years -- especially two and a half years of basic life or death survival -- T.J. isn't a boy anymore, he's a man. I completely bought that, and Graves did a good job in that development. The love between T.J. and Anna grew very slowly, and very naturally. My biggest complaint with this book is that it felt kind of emotionally flat, almost journalistic in its tone. But on the other hand, that tone may have kept it from feeling too melodramatic. Bottom line: if you aren't squicked out by May-December romances, give this book a try.

Arranged: I'm much more conflicted about this book. I was really excited about the premise of people forgoing modern dating in search of marriage and family and relational stability. I completely agreed when the company psychologist pointed out that lasting relationships take work and commitment and friendship, and that "falling in love" can sometimes set us up for dissapointment when that early relationship-rush fades. When it comes to long-term commitment, love is a choice. (Some days it's easy and glorious and you are 100% "in" love. Some days...not so much). Plus, the main character's mom is obsessed with Anne of Green Gables (the author is Canadian, by the way), so there are a TON of AoGG references in the whole story. LOVE. (relevant digression: there's a scene at the end where not only does Jack send Anne a pink enamel heart on a gold chain , but he quotes Gilbert in Anne of the Island as he's trying to win Anne back. Sa-woon. It's impeccibly done). I liked the main characters and even the supporting characters, who were relatively minor but completely sold every scene they were in. I was rooting for the couple to fall in love and make it work. BUT...I felt like this really original premise devolved into a very predictable romance -- guy and girl meet (albeit in an unconventional way)....guy and girl fall in love...girl find out that guy made a huge mistake and was lying to her the whole time...guy is genuinely sorry and tries to make amends...etc. It's not that I haven't enjoyed books (and movies) with that plot structure in the past, it's just that I was expecting something different. Bottom line: a fantastic, Anne of Green Gables-referential romance...as long as you're okay with a slight let-down.