Reading things everyone else has read too....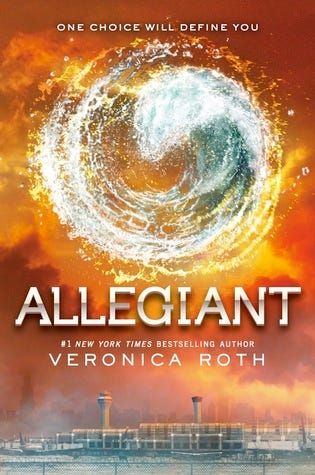 I've managed to pick up quick books lately -- books that are either action-packed, or breezy, or just short reads. As one might guess (well, someone who is at all aware of the Divergent trilogy by Veronica Roth), Allegiant falls in the action-packed-can't-put-down category. I really enjoyed the first two books in this trilogy - the action, the characters, the interesting set-up, the twists, and the love story (relationship growth and no love triangle -- thank you!). Although many of the dedicated and devoted fans of the books are divided when it comes to this final installment -- with reactions that range from dissapointed to enraged -- I actually thought Roth did an excellent job with this last book. Did everything get tied up with a nice, neat bow? No. But realistically, I don't think it could have. I loved that the world "outside" was not exactly what everyone expected. And again, I liked that Roth managed to fit character growth into all the action. I liked that life continued to be messy, just like real life. It was a bittersweet ending, but ultimately satisfying as well.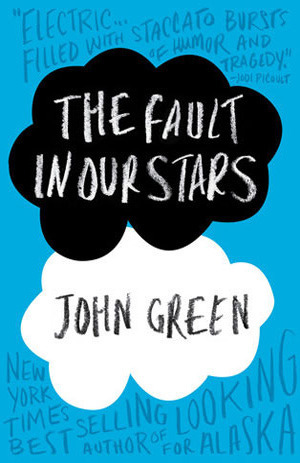 When I first discovered John Green, I went on a bit of a binge, reading everything by him that our library had. I fell for that John Green wit and snappy dialog. But I may have burned myself out -- what started out as smart and funny began to strike me as smug and condescending. So it was with trepidition that I picked up The Fault in Our Stars. Unfortunately, I listened to the audio book, and I have to say the narrator did not do anything for me. There were parts that worked -- Hazel, Isaac, Peter Van Houten -- and parts that didn't -- the parents, Augustus. So it was hard for me to separate the actual book from the narration. Ultimately, I liked it, but I didn't love it. I liked its separate parts -- the relationship between Hazel and Gus and their parents, the quest to find the ending to Van Houten's book, the trip to Amsterdam. I liked the contrast between Hazel's synicism and her genuine love and compassion for her parents and other people. I even liked Augustus's self-awareness and posing and his desire to live a life bigger than himself. I liked that the characters didn't seem to have clear answers. But somehow, I didn't connect with the book as a whole.