Reading...Cookbooks
Any time my husband and I move, the kitchen is one of the first rooms to get unpacked, and one of the first things I do is look around the kitchen and adjacent space and wonder: okay, where do the cookbooks go.
I love cookbooks. In the age of Pinterest, e-readers, tablets, and smart phones, one might say that cookbooks are obsolete and unnecessary. To which I say...pshhh. Cookbooks are awesome. (very well-thought out argument there, yes?). The best cookbooks are works of art that happen to be full of useful and tasty information. The intersection of form and function -- from the charity books put together by civic or church groups full of grandma's best recipes and all the classics, to the niche cookbook, from the basic workhorse, to the gourmet tome. While I love all kinds of cookbooks, my absolute favorites have a few things going for them: 1. Recipes that I want to make, with clear instructions. I mean, the point is to cook, right? 2. Well-written "other" matter -- be it introductions, chapter descriptions, or recipe descriptions. I love it when a cookbook tells a story (or many stories). 3. Gorgeous illustrations.
Here are just a few in my collection that I'd recommend to anyone: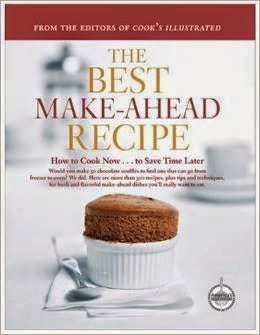 The Best Make-Ahead Recipe, by Cook's Illustrated Magazine. Not only does this book have delicious recipes, it's practically like taking a cooking class. In each recipe, the authors go through their steps in creating the recipe, what worked and what didn't, and how they came to the final product. You can't go wrong with any Cook's Illustrated cookbook (I have two), but this was the first I ever had.





Jamie at Home, by Jamie Oliver.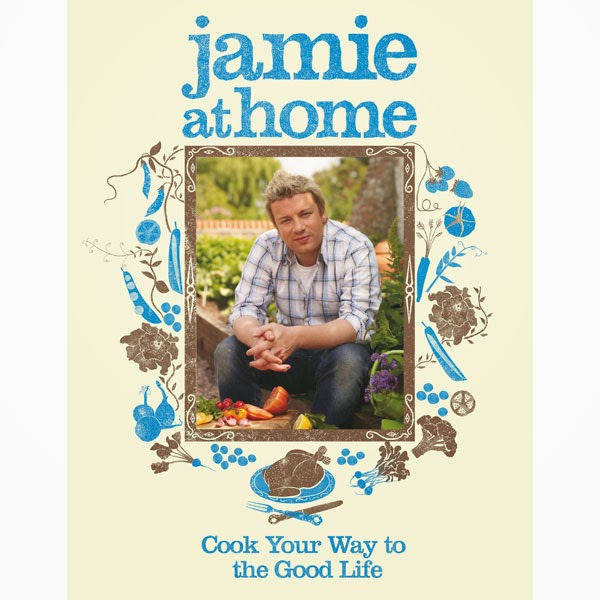 I'm hard pressed to say which of my two Jamie Oliver cookbooks I like most, but while I've cooked more recipes from Jamie's Food Revolution, Jamie at Home holds a special place in my heart and kitchen because it's absolutely gorgeous. Plus, it's kind of a gardening and cookbook all in one. Jamie has a fun, conversational style of writing too, which I always enjoy.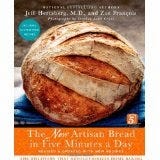 Artisan Bread in Five Minutes a Day, by Jeff Hertzberg and Zoe
Francois. In a nutshell: you, too, can make delicious bread. Great instructions, illustrations, and final product.



And, because three just isn't enough....try out:
Jerusalem: a Cookbook, by Yotam Ottolenghi and Sami Tamimi
The Homesick Texan, by Lisa Fain
Handheld Pies: Dozens of Pint-Size Sweets and Savories, by Sarah Billingsley, Rachel Wharton, Ellen Silverman