Reading...sequels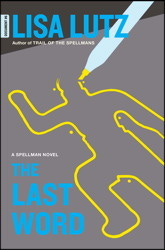 I recently finished reading a couple of series-installments that I really enjoyed. The Last Word, by Lisa Lutz is the sixth (and final?) book in the funny, original, and thoroughly enjoyable Spellman series. The Spellman's are a dysfunctional family of private detectives (and one lawyer-turned-stay-at-home-dad), their story told via case files narrated my middle child Isabel. Each book has plenty of mystery, plenty of family drama, and plenty of crazy humor. The later books in the series take a slightly more serious tone, as various family members -- but especially Isabel -- face personal and professional crisis. The Last Word continues this trend, as Isabel tries to manage the family business, navigate deteriorating family relationships, and face some dismal realities in her personal life and relationships. I'll be honest, at times reading this book was pretty stressful, as I genuinely worried about the Spellmans and their extended-not-always-related family. Fortunately, I put the book down hopeful, knowing that in the end, things would be all right.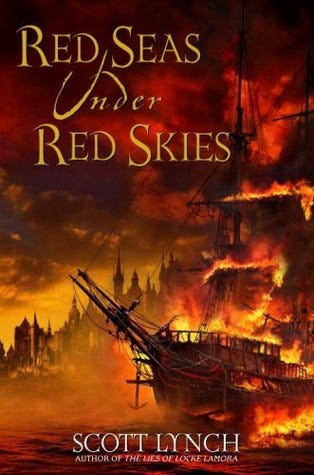 The second sequel I finished recently is Red Seas Under Red Skies, second in the Gentlemen Bastards series by Scott Lynch. The book begins with Locke and Jean recovering from the devestating events of The Lies of Locke Lamora. They're both grieving from the loss of their family, and recovering from serious wounds, but Locke goes one step further (no surprise there) attempting to drink himself to oblivion (at minimum). Fortunately, he's got Jean to literally beat some sense back into him, and the two eventually head out on a long con -- planned to be their last. Of course, it's no surprise that things don't go exactly as planned. Locke and Jean find themselves kidnapped, poisoned, learning to be pirates, and chased by assassins. They're still on the radar of the powerful Bondsmagi, and (unbeknownst to them) on the radar of some shadowy and mysterious figure who may or may not be out to see them dead. (it's a mystery that remains very, very, vague and intriguing. I need to read number three!). I loved the glimpse of sea life in this book -- the sailors are a unique bunch, with some unique superstitions (never head out to sea without at least one woman and one cat on board with you). Plus, the sea is a very equitable place, with as many female ships captains as there are male captains (maybe more). It's fun to see Jean and Locke out of their element in some respects, but still able to use their skills as they learn new ones (and Jean gets a little romance, which is nice to see).


Now I'm back in sequel land, happily reading (and listening to) Words of Radiance, by Brandon Sanderson. Not quite halfway through at the moment, but already it's delivering.