Reading...The Book Thief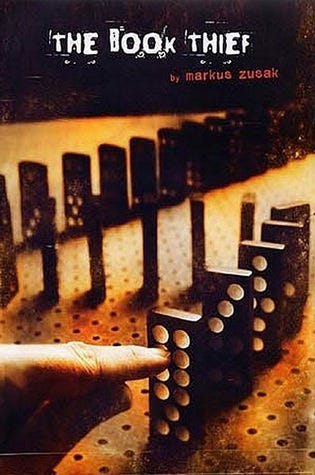 Count this among the books that I'm reading a little later than a lot of people, but with the movie coming out, it inspired me to finally pick up this book that had been recommended to me by countless people.

And I have to say, this book is definitely worth reading.

The Book Thief is essentially Death's observations of an abandoned girl, her new family, and their small German town during World War II. It's a book about compassion, conviction, love in its many forms, and the transforming power of words. It's heartbreaking and hopeful.