Reading...The Dream Thieves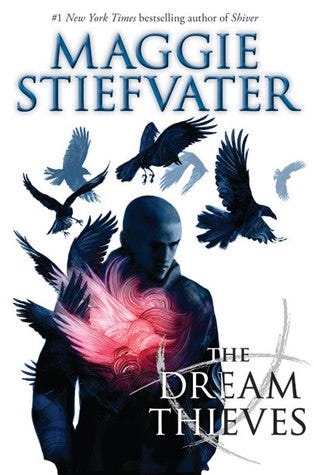 The Dream Thieves, by Maggie Steifvater is the oh-so-delicious sequel to Raven Boys. I kind of wish I'd re-read Raven Boys just to help me remember some of the details of the story, but I still thoroughly enjoyed this latest adventure with Gansey, Ronan, Adam, Noah, and Blue (and Blue's family....and the Grey Man...not Kavinsky, because he's just CRAZY and super creepy and pretty much a sociopath). So here are some thoughts...

1. Ronan takes center stage in this book, and becomes more than the slightly unhinged, rough around the edges, unpredictable one. He's a kid who is confused and hurting and lost.

2. As much as I despised Kavinsky, he's kind of the anti-Ronan. By that, I mean that Ronan could have been Kavinsky. They have some striking similarities....but Ronan has his brothers (ok, he has Matthew. What's Declan good for at this point?), he has Gansey and Adam and Noah. And before his dad died, he had a mom and a dad who loved him. And in a lot of ways, I think it's these relationships that really ground Ronan and help him take a healthier path.

3. Love all the relationships in this book and how they're alive (you know...like real live relationships). Adam and Gansey, Adam and Blue, Blue and Gansey, Ronan and Gansey, Blue and her mom and her aunts/cousins....

4. Still fantastically atmospheric. I was there in the hot, summertime Virginia mountains. In Gansey's parent's mansion.

5. For some reason during this book I kept picturing Logan from Gilmore Girls as Gansey.

6. The Grey Man = nice addition to the cast of characters.

All in all, a great sequel. It was great spending time with the kids of Henrietta and Aglionby.