Whew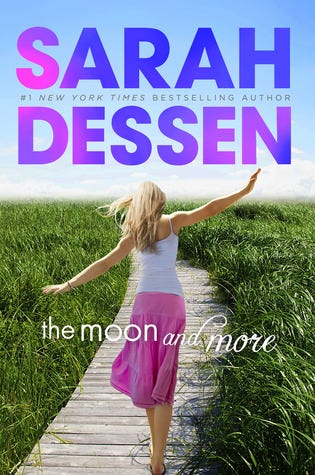 Well, we started packing on Sunday, and on Friday we were all unloaded in our new house. We're about halfway done unpacking...more than halfway, maybe? The kitchen and baby's room are done, so I'm happy. Our moving success can be attributed to: 1. My husband's packing ability and speed. 2. Lot's of help from friends loading and unloading 3. Family in town to help unpack/snuggle the munchkin while we unpack.
Needless to say, I'm pretty tired. And it's about now that the emotional component of moving is hitting me. But, overall, this has been one of our least stressful moves. Yay!
And bonus: I finished reading a lovely Sarah Dessen book: The Moon and More. It's a story about that summer between high school and "after." In true Dessen form, her characters and relationships ring true, and the beach town of Colby comes to life (it really made me miss the beach). There's friendship, complicated family dynamics, first love, and a summer rebound romance.